We are opening at our new location in Paris, Ont. at the end of July 2017. Stay tuned.
She's So Beautiful... Consignment & Bridal is located in beautiful Paris, Ontario. Please contact us to book your appointment and we will provide you with address details.
*PLEASE NOTE:

At She's So Beautiful... Consignment & Bridal we run by appointment only. Please remember to come to your appointment make-up free to avoid staining and to preserve our wedding gowns. Also, please give us at least 24 hours notice if you are unable to attend your appointment and we'll be happy to schedule another time for you.
Please use the form below to contact us and book your appointment. Our Phone number is 289-442-0095 and our email is info@shessobeautiful.ca.
You can also follow us on Pinterest!


Book your appointment now with us




And check out our reviews on Genbook!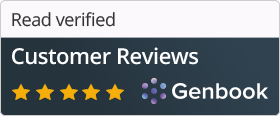 This form does not yet contain any fields.